November is Native American Heritage Month, where we learn about and celebrate the rich history and culture of the Native American and Alaska Native people. We encourage sharing these authors, stories, and histories throughout the year and across the curriculum.
As author Traci Sorell says about writing her picture book for young people, We Are Still Here:
I wanted one book that showed when we disappear from the curriculum — which is generally after 1900 in all textbooks — what happened? We did not disappear, we are still here.
Our interviews with award-winning Native American authors
Children's books
Booklists from Reading Rockets
Find more books!
American Indian Library Association Awards
Children's book publishers: Native American focus
Related articles
Indigenous Reads Rising
Launched by We Need Diverse Books, Indigenous Reads Rising is dedicated to celebrating Indigenous children's literature of Native Nations. The site features booklists and articles on Native American literature, land acknowledgment, and tropes and stereotypes, as well as extensive resources for teachers, librarians, and readers. Visit Indigenous Reads Rising (opens in a new window)
Learning resources for the classroom, home, and community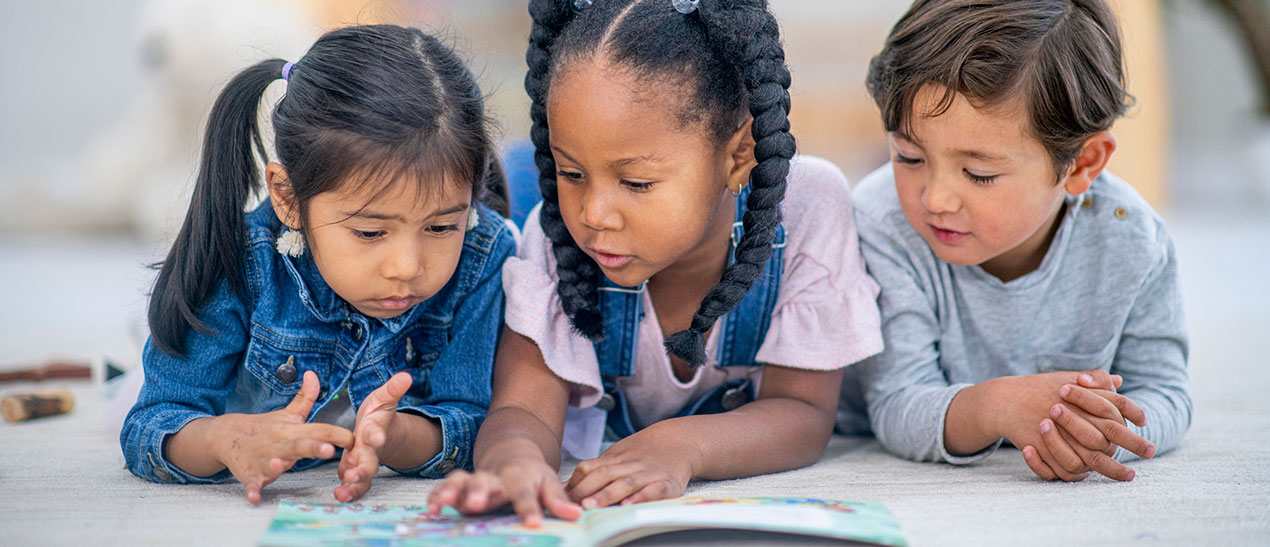 Native American Heritage Month
In 1990 President George H. W. Bush approved a joint resolution designating November 1990 "National American Indian Heritage Month." Similar proclamations, under variants on the name (including "Native American Heritage Month" and "National American Indian and Alaska Native Heritage Month") have been issued each year since 1994. Learn more at these federal government websites:
Teaching respect for Native peoples
Thoughtful suggestions on celebrating Native peoples and avoiding harmful stereotypes, from Cynthia Leitich Smith, children's author and curator of Heartdrum, the Native-focused imprint of Harper Children's. Teaching respect for Native peoples (opens in a new window)
November is Native American Heritage Month
Teach students an accurate and more complete history of Native and Indigenous peoples in celebration of Native American Heritage Month — and all year long! Discover lots of information from experts at the Smithsonian National Museum of the American Indian to help guide your classroom explorations. Learning for Justice) November is Native American Heritage Month (opens in a new window)
Featured articles: 
Teacher and librarian resources for Native American children's and young adult books
This resource page from author Cynthia Leitich Smith is a rich collection of articles and podcasts to learn more about sharing Native American books and voices in the classroom and deepening children's knowledge about Native peoples and Nations. Teacher and librarian resources for Native American children's and young adult books (opens in a new window)
Featured resources: 
Diné educator Delores Noble-Parker: Using language roots to grow stronger readers
Delores Noble-Parker grew up in the Diné (Navajo) Nation in the Southwestern United States. Her generation was in the middle of a massive cultural shift between the traditional Diné culture that predominantly spoke the Diné language and a modern culture trying to stamp out the language. In this interview with Colorín Colorado, Noble-Parker draws upon her experience as a bilingual teacher and administrator to speak about her approaches for success in the classroom. Using language roots to grow stronger readers (opens in a new window)
Native American information, activities, lesson plans, and stories
Native American Heritage Month for Teachers (Federal Government) 
Find selected resources for teachers from the Library of Congress, National Archives, National Endowment for the Humanities, National Gallery of Art, National Park Service, and Smithsonian Institution. Native American Heritage Month for Teachers (opens in a new window) 
Native Knowledge 360° (NK360°) Educational Resources (National Museum of the American Indian)
Search for classroom resources by grade, Nation, themes and topics, and school subject. You'll find lessons, guides, handouts, posters, and video. Native Knowledge 360° (NK360°) Educational Resources (opens in a new window)
Smithsonian Education: Native American Heritage Teaching Resources    
Explore resources on ethnic heritage, world music, history, and the arts. Visitors can learn about Native women, environmental issues, confronting stereotypes, Native literature, and more. Educational materials and lesson plans are also provided. Native American Heritage Teaching Resources (opens in a new window) 
American Indian History and Heritage (NEH EDSITEment)
This Teacher's Guide introduces students to the cultures and explore the histories of some groups within the over 5 million people who identify as American Indian in the United States, with resources designed for integration across humanities curricula and classrooms throughout the school year. American Indian History and Heritage (opens in a new window)
Indigenous Peoples Lesson Plans and Resources (AFT's Share My Lesson)  
Pre-K to grade 12 digital resources to deepen students' understanding of Native American history and culture by exploring ways of life, art, music and dance, nature and climate change, sovereignty and rights, addressing racism, and more. Indigenous Peoples Lesson Plans and Resources (opens in a new window)
PBS resources
Native American Heritage Collection (PBS LearningMedia)  
Take a look at Indigenous art, history, and culture as told through the historians, artists, students, and scientists in this featured resource collection. Native American Heritage Collection (opens in a new window)
PBS KIDS Molly of Denali   
This series follows the adventures of Molly, an Alaska Native girl, as she helps her parents run the Denali Trading Post in their Alaskan village. Viewers are introduced to the rich history and modern-day experience of family life in the heart of the Alaskan tundra through the eyes of Molly, her parents, and her friends. Designed to help kids develop skills around informational text such as using a map and following an instruction manual, this is the first nationally distributed children's series in the U.S. to feature an Alaska Native lead character. PBS KIDS Molly of Denali (opens in a new window)  
PBS NewsHour: Canvas Arts