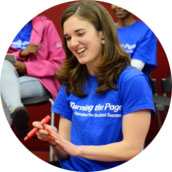 Kids benefit when their parents are active members of their community. When they feel their families are a part of the community, kids feel safer, valued, and more confident which opens up great opportunities for learning and exploration.
Ellie Canter, Managing Director at Turning the Page (opens in a new window), shares how real-life experiences and connections with books help build community in Washington, DC.
If you want to go quickly, go alone 
If you want to go far, go together

African Proverb
This proverb reflects the journey we strive towards in our work at Turning the Page (TTP) engaging families as partners in their children's education. Each year, we see hundreds of students and their families through our school and community-based programming. Summer is the time for us to build fun and engaging shared learning experiences that leverage the city of DC as a classroom (opens in a new window).
At our first summer outing this past June, I was reminded of how far we can travel together when seeing families from our different partner schools greet each other. Grandparents, parents, children from different parts of Southeast hugged, caught up, and enjoyed the music of the DC Jazz Festival together. In the midst of so much division in our world, their connections to each other and to us are a source of comfort and inspiration.
Summer presents opportunities for relationship-building across our school partners because the parents and students we've worked with during the school year have the chance to connect with one another. I learned this quickly during my first day at Turning the Page about five years ago, when I boarded a boat filled with families to explore the Anacostia River.
Our boat captain from the Anacostia Watershed Society explained how the Great Blue Herons, beavers, snapping turtles, and native vegetation were all critical signs of the river's slowly returning health. For some families, this was their first ever boat outing and their first time exploring the Anacostia River that borders their community. The river became a real and living thing for all of us through our direct experience. Five years later, and our boat trip has become an annual summer tradition with two separate outings to accommodate the number of families who want to jump on board.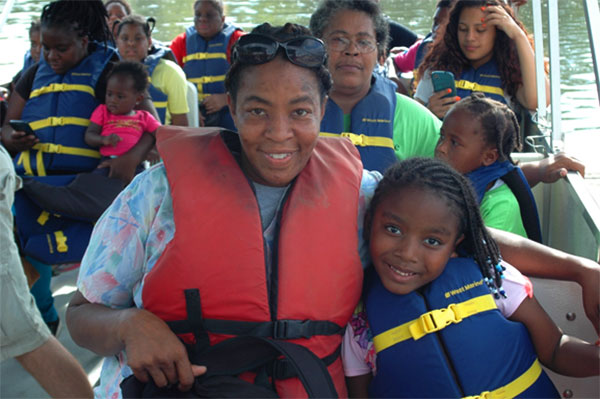 At Turning the Page, we are privileged to be catalysts in community building. We literally hold what we call "Community Nights" over 50 times a year in our partner schools. In five years at TTP, I myself have likely organized and attended close to 200 of our community programs and each one is enriched by the families who join us.
During that time, there are guiding principles that have surfaced—the core tenets that drive effective engagement. In all of our work—whether school-based academic workshops for families during the school year or summer learning experiences, we aim to honor the following guidelines:
Break bread together. Many consider food an "incentive" without which families would never show up. To that, we say, who doesn't want lunch or dinner? Food isn't just for food's sake. There's something about having a communal meal that sets the right tone and makes for happier children and adults.
Make it fun. Through our workshops and trips in the community, we explore countless topics of relevance to children's academic success. But what breathes life into every topic are the people in attendance. We want adults and children to get to be playful in their exploration of new or familiar content.
Show gratitude. Every time we enter a school and a community, we know we have to earn trust. The relationships we build with families and teachers in our schools are taken seriously and treated with respect.
While we hold school-based programming, the summer is our collective chance for exploration as we seek out free and educational experiences for learning that exist within the DC community and enjoy the discovery together.
Memories from the years include: children as young as 3-years-old alongside their grandparents learning a dance to Michael Jackson's "Thriller" at Joy of Motion Dance Center; harvesting sweet potatoes at the Common Good City Farm; journeying to a Washington Nationals Baseball Game; and picnics at Frederick Douglass' historic home.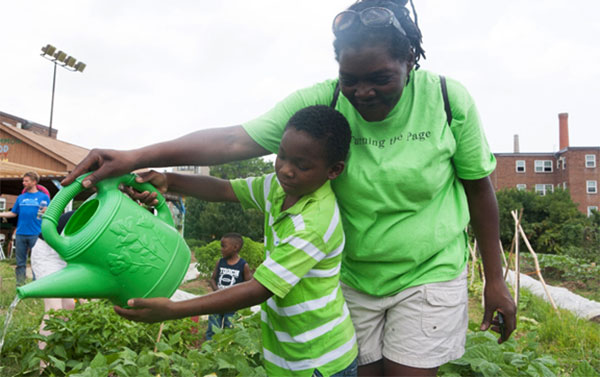 Every trip is a window for learning, connection, and an opportunity for families to gain books to build their home libraries. In fact, in one year of programming, the average Turning the Page family will receive as many as 40 books to fill their shelves. We know that summer trips are just the beginning of conversations that spark children's imagination and desire for discovery so we seek out titles that complement the themes (opens in a new window) that they're exploring.
For instance, once parents and students have visited the home of Frederick Douglass, what better time to dive into a book about his life and fight for liberation? At TTP, we've seen how shared learning and shared reading are critical to expanding children's motivation and educational success inside and outside the classroom and we're privileged to be part of the journey.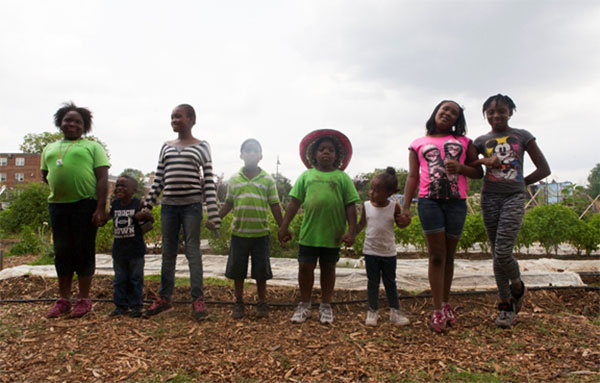 About the Author
Join children's literacy consultant Rachael Walker and many of the authors, parents, and educators she's met and worked with to talk about how books have changed their lives, how to bring books to life for young readers, and how to enrich kids' lives with good books. 
Publication Date
July 16, 2017