Did you know that most smartphones and digital tablets have built-in assistive technology (AT) that can help with learning and attention issues?
The range of AT features varies depending on the device's operating system. But iOS devices like iPhones, as well as Android devices like Samsung Galaxy phones, all have built-in AT tools. So do less common mobile devices, like Microsoft Windows phones. You don't need to buy special apps to use these built-in AT features.
Here's how some of the more common tools can help your child.
Built-in accessibility features in iOS
iOS is the operating system for iPhones, iPads and iPod Touch. Unless stated otherwise, the AT features below can be activated on iOS devices through Settings > General > Accessibility.
For reading issues: iOS has two text-to-speech (TTS) options that are useful for kids with reading issues. Speak Selection lets your child select blocks of text to be read aloud. And Speak Screen reads entire pages of text.
For both TTS options, your child can choose to have the words highlighted as they are spoken. This feature can help your child follow along with her eyes as she reads.
The voice and reading speed for the TTS can also be changed. If a word isn't read correctly, the way it's said can be adjusted using the Pronunciations feature.
For writing issues: There are several iOS tools that can help kids with writing. The first is the built-in Dictation (speech-to-text) feature. You can activate it by pressing the microphone button on the bottom-left of the onscreen keyboard. This feature lets kids write with their voices instead of typing.
There's also built-in word prediction called QuickType in the onscreen keyboard. As kids type, it suggests words to use in their writing.
Both Dictation and QuickType are active by default. They can be turned on and off by going to General > Keyboard.
For motor skills issues: Some iOS features may be helpful for kids who have difficulty with fine motor skills. For instance, Dictation may help kids who struggle with keyboarding. There's also a feature called AssistiveTouch that lets your child customize hand gestures (such as gestures for zooming in and out).
For attention issues: iOS devices come with a built-in web browser app called Safari. If your child is easily distracted, the Safari Reader feature can remove ads and visual clutter from the web browser. To activate Safari Reader, press the paragraph symbol (¶) in the upper-left corner of the browser.
Guided Access is another accessibility feature that can help with attention issues. It allows parents and teachers to disable the device's Home button so kids get "locked" into a certain app. Guided Access can even disable specific parts of an app that may be distracting to kids.
For organization issues: iOS devices also come with a built-in calendar app that can help kids remember important dates. Using calendar reminders is one of the ways your child's phone can help her get organized.
Apple laptop and desktop computers use an operating system called macOS. It has many of the same built-in AT features as iOS.
Built-in accessibility features in Android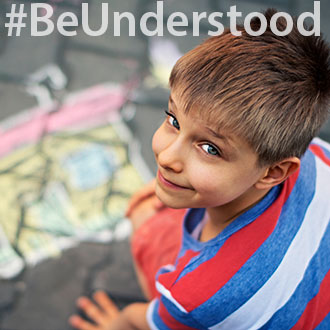 Kids learn in different ways and at different paces.
It's important to teach to each student's individual strengths, skills and needs. This is true for all kids — not just kids with learning and attention issues.
7 Things to Know About the 1 in 5 with Learning and Attention Issues
Mobile devices powered by Google's Android operating system come with some AT features similar to those in iOS. These can be activated in the Android device's accessibility settings and apps.
For reading issues: TalkBack is a screen reading feature of Android that uses TTS technology to read aloud text from websites, email and more. The tool's voice can be changed, and the reading speed can be adjusted.
For writing issues: Like iOS, Android has built-in dictation. By pressing the microphone button in the onscreen Google keyboard, kids can type with their voices into any app. The keyboard also has built-in word prediction, which is active by default. It suggests words that kids might be trying to write as they type.
For motor skills issues: Assistant Menu is a feature that displays an onscreen menu of actions that require motor skills (like adjusting the device's volume or taking a screenshot). It then offers easier onscreen gestures (usually just a tap or small finger swipe) to complete those actions.
For attention issues: If your child is easily distracted by an app's bells and whistles, the accessibility feature called Interaction could help. This tool lets you disable certain app features so your child won't be tempted to use them.
For organization issues: Like iOS, Android devices also have a built-in calendar tool. This tool can help kids remember important dates and tasks.
More about assistive technology on mobile devices
Key takeaways
Apple (iOS) and Android devices have built-in AT features.
These built-in AT tools come with the device. You don't have to buy special apps to use them.
If you want more AT functions, you can download specific apps.
This article originally appeared on Understood.org (opens in a new window), a free online resource for parents of children with learning and attention issues. Reprinted courtesy of Understood.org © 2018 Understood, LLC. All rights reserved.
Reprints
For any reprint requests, please contact the author or publisher listed.