Illustrator, writer, and filmmaker Mordicai Gerstein died earlier this month. He leaves behind an amazing body of work which is sure to be read and appreciated; several have already been anointed as modern classics.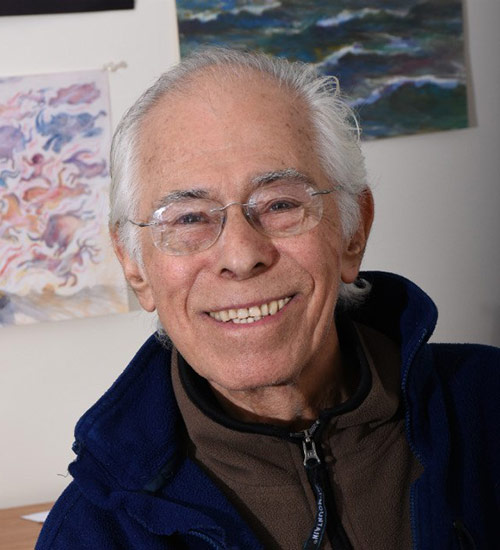 I met him on a couple of occasions, and have often revisited Gerstein's Caldecott acceptance speech given in 2004 when he won the gold for The Man Who Walked Between the Towers (opens in a new window) (Roaring Brook).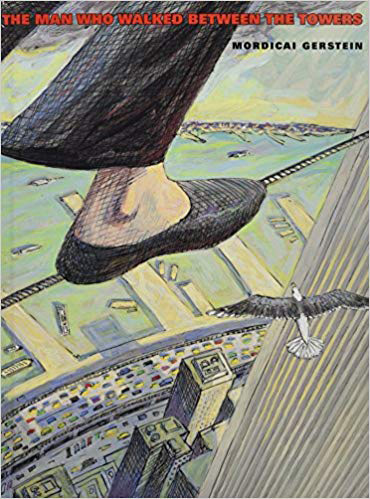 Clearly, the book is well worthy of the honor. In straightforward text and vertigo-inducing illustrations, it presents not only the story of Phillipe Petit and his daring walk between New York City's World Trade Center buildings; it is also a subtle homage to 911.
The final page pictures the Manhattan skyline with a hint of the towers against a cloud-filled sky noting that they are no longer there, "But in memory, as if imprinted on the sky, the towers are still there. And part of that memory is the joyful morning, August 7, 1974, when Philippe Petit walked between them in the air."
Gerstein said in his Caldecott speech that in simplicity, "one can find the utmost complexity and ambiguity."  That's what he achieved in the dozens of books he created over many decades.
I'm confident that his work will continue to amaze and delight for generations to come. The books Gerstein created demonstrate a range of interests from the sublime (myth, legend) to the silly (Gerstein has illustrated humorous books for other writers as well as downright funny books of his own). Perhaps more important is what he demonstrated consistently for his readers — respect.
What a legacy.
About the Author
Reading Rockets' children's literature expert, Maria Salvadore, brings you into her world as she explores the best ways to use kids' books both inside — and outside — of the classroom.
Publication Date
October 1, 2019