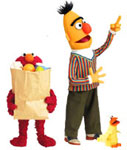 This full set of 8 activities features familiar characters from PBS KIDS programs Word World, Super Why!, Sesame Street, Between the Lions, and Martha Speaks. (In English and Spanish)
Sample activity sheet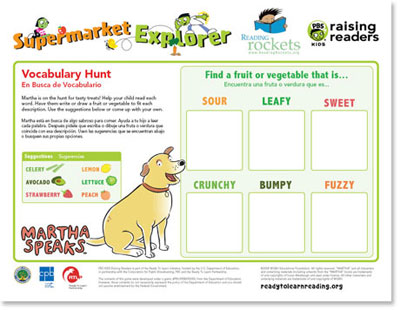 Download individual activity sheets

About these activities
These activity sheets were developed by PBS KIDS Raising Readers (opens in a new window), a national literacy campaign and part of the Ready To Learn initiative, focused on building reading skills at home, at school, in child care, and in the community.
Funded by a Ready To Learn grant from the United States Department of Education, the Ready To Learn initiative is developing engaging PBS KIDS Raising Readers television programs, exciting games, playful websites, and easy-to-use learning resources for kids, parents, caregivers, and teachers — all with the goal of helping children ages 2 to 8 get ready to read. Visit the PBS KIDS Raising Readers website.
Reprints
You are welcome to print copies or republish materials for non-commercial use as long as credit is given to Reading Rockets and the author(s). For commercial use, please contact
[email protected]
.