Summer months provide teachers an opportunity to reflect on the successes of the past year and to gather ideas for next year. One site to tuck away and pull out next year is Tagxedo (opens in a new window), a word cloud creator. The possibilities for language arts lessons are endless!
Tagxedo (opens in a new window) creates "tag clouds with styles." As with other tag clouds, a user begins creating a tab cloud by entering text. Text can come from a webpage, a list of words, or pasted in text from a book.
Once the text is in, the fun begins! You can choose from a wide range of color themes, choose your font, word orientation (vertical, horizontal, any), and a shape to build the word cloud around (for me, this is the coolest part). There's a whole gallery (opens in a new window) of clouds to browse through, on topics as varied as a Emperor penguins (opens in a new window) to country populations (opens in a new window) which is such an interesting way to visually display data. Think of the ways content can be introduced or summarized using these!
I created the one below using the first three pages of Chrysanthemum (opens in a new window) by Kevin Henkes. With the right group of students, something like this could be used as an anticipation guide to get kids talking about what the story might be about before they read. It could be used after reading by asking kids to generate a list of words that are relevant to the story. Printed word clouds could be hung over the classroom library as a way to advertise books.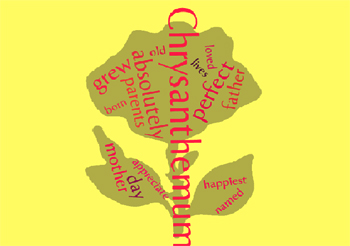 Teachers could also use these at the beginning of the year as a way to get to know her new class. Here's one my daughter made about herself. She's included many of her favorite things! How have you used tag clouds in your classroom? What ideas can you add?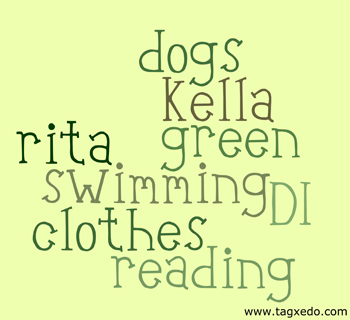 About the Author
Along with her background as a professor, researcher, writer, and teacher, Joanne Meier is a mom. Join Joanne as she shares her experiences raising her own young readers, and guides parents and teachers on the best practices in reading.
Publication Date
June 22, 2010