The world lost an incredible talent with the death of Tomie dePaola. 
Tomie dePaola was a rock star in the field of children's literature. He wrote or illustrated more than 270 books, and introduced the world's children to the kindly "grandma witch" Strega Nona. DePaola was a talented and kind man who provided magic, laughter, and so much more to generations of children and their families. His incredible wealth of insight and respect for his young readers will continue to delight, engage, inform, and amuse generations to come. 
He brought to life in words and images beloved characters (think Strega Nona (opens in a new window)), he illustrated famous nursery rhymes (Mother Goose (opens in a new window)), and sometimes he provided insight into himself as a child (26 Fairmont Avenue (opens in a new window)). Other times, dePaola introduced religious themes (Patrick, Patron Saint of Ireland (opens in a new window) and The Clown of God (opens in a new window)). So often there was gentle humor (Big Anthony (opens in a new window)). And sometimes no words were needed at all (Pancakes for Breakfast (opens in a new window)). He created so many books and explored so many themes — that there's just too little time and space to note them all here.
I last saw Tomie dePaola when his Clown of God was featured in an exhibition at Dumbarton Oaks in Georgetown. There, he spoke with moderator Jewell Stoddard, a renowned children's literature expert and bookstore owner in her own right, and longtime friend of Tomie. Juggling the Middle Ages (opens in a new window) was fascinating and made all the more so by the inclusion of children's literature and the chance to see original art from picture books.
You'll be missed, Tomie dePaola, but you will live on through an incredible body of work.
Reading Rockets was lucky enough to interview Tomie dePaola twice, and his interviews make us smile! You can watch the video interviews with dePaola, and browse a selected list of some our favorite dePaola books.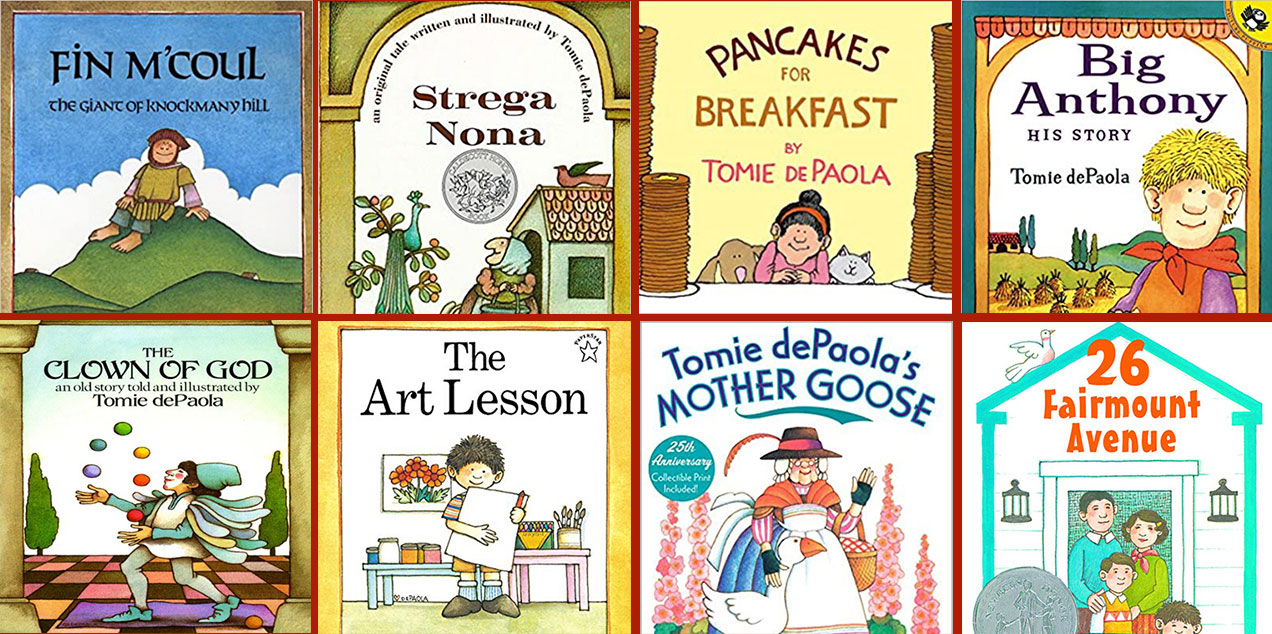 About the Author
Reading Rockets' children's literature expert, Maria Salvadore, brings you into her world as she explores the best ways to use kids' books both inside — and outside — of the classroom.
Publication Date
April 6, 2020