While I'm making use of the Bird Buddies (opens in a new window) toolkit this summer, I can't help but be focused on creatures with wings. Out in the backyard to watch birds, the kids and I are also tuning into winged insects (those cicadas were hard to miss), enjoying buzzing bees and butterflies while trying to avoid hundreds of mosquitoes.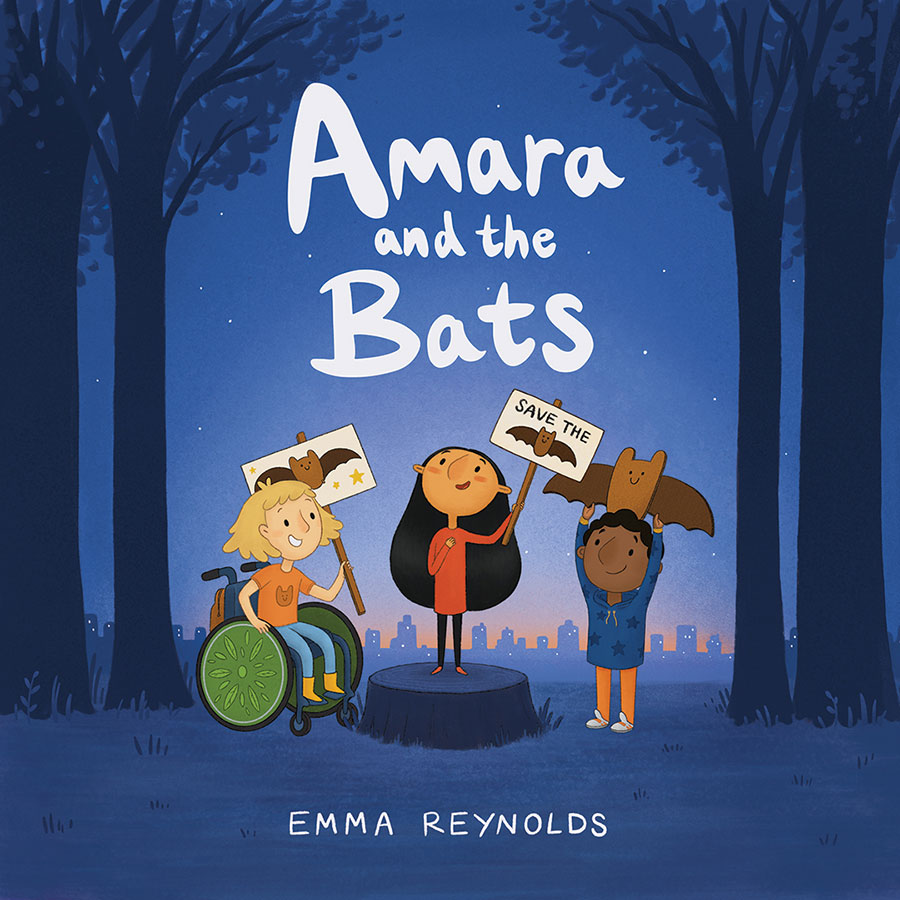 Be a Bat Club Member by Emma Reynolds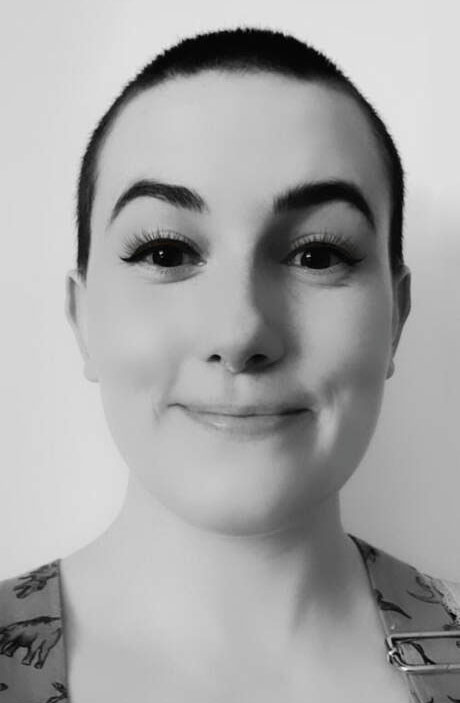 Emma Reynolds
Hi! My name's Emma Reynolds and I'm the author and illustrator of Amara and the Bats (opens in a new window), a picture book all about a little girl who loves bats and is sad when she moves to a new town and finds out that the bats no longer live there due to loss of habitat.
She is inspired by real life youth climate activists to take action and rallies her friends to save the bats!
It's a book all about bat conservation and rewilding, showing how amazing bats are, and giving hope for the next generation struggling with climate anxiety.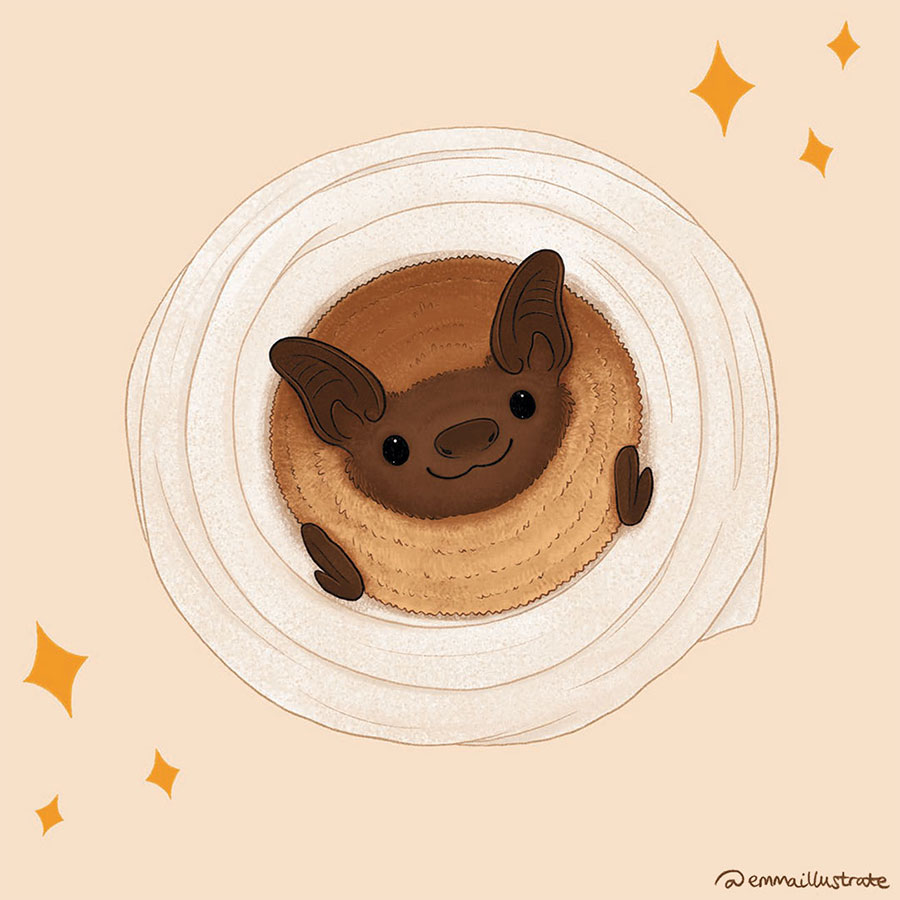 I wanted to make this book because I've loved bats since I was a kid, and there are not very many books about them!
They are often blamed for things that aren't their fault (more info on that here (opens in a new window) and here (opens in a new window)) but in reality they are fascinating creatures that help humans immensely by being the world's natural bug repellent and saving farmers billions of dollars a year in pesticides, and in pollinating 70% of the tropical fruit humans eat.
Plus, they're really, really cute! Just look at that face!!
Have you ever seen a bat in the wild?
Did you know that there are over 1,420 species of bats in the world and that more are being discovered every year? 47 of these species lives in the United States! And they have all sorts of amazing different faces…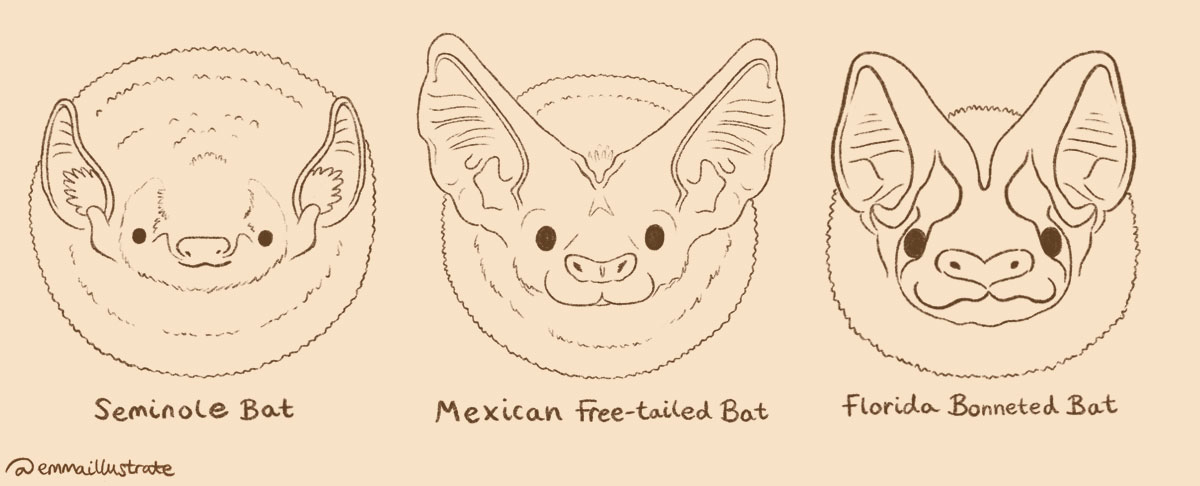 I live in the United Kingdom in a place called Manchester. We have 18 species of bats living here, and I am part of my local bat group where we get to go on 'Bat Walks' to see and hear the bats! Follow this link (opens in a new window) to find your nearest Bat Walk in the US. And don't worry if your state doesn't have a Bat Walk set up yet! Keep reading to find out how to do your own.

Bats are nocturnal which means they're active at night time, so the best time to see them is sunset or sunrise. Every species is different and has a favourite habitat, so you'll need to do some research to find out where you can see bats near you.
You can find your local bats by selecting your state in the 'Location' drop down menu on Bat Conservation International's page Bat Profiles (opens in a new window) page. Once you've done that, you can read more about your local bats and get ready for a batty adventure! Bats live in urban and suburban areas too, so you don't need to go trekking out into the wilderness to see them. (You don't want to meet a bear when you're looking for bats!)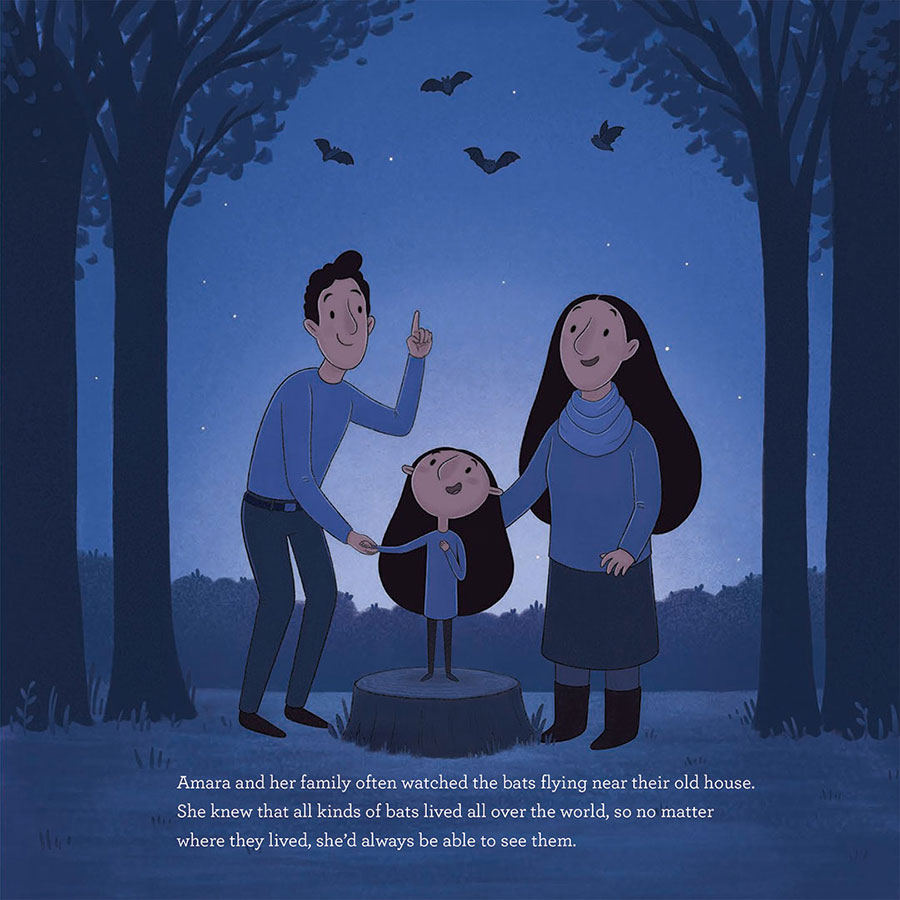 Let's go on a Bat Walk!
Before you go, check your calendar:
Bats are most active between April-September, in the warmer months, so this is the best time to see them! You're not likely to see many bats in the winter months as many bats hibernate.
You will need:
An adult to accompany you
A flashlight (for walking home once it's fully dark)
A jacket or coat and warm layers — it can quickly get cold once the sun sets.
Comfortable walking shoes or boots.
Re-usable water bottle and emergency snacks.
First aid kit.
Map and Smartphone Sat Nav so you don't get lost. (Always plan your journey ahead, and if it's an area unfamiliar to you, it's a good idea to arrive earlier on in the day so you can familiarise yourself with your surroundings.)
Pen and paper for writing down your bat sightings!
Apply bug spray before you leave — bats love to eat mosquitos (thank you bats!) but some might get to you first so best to keep yourself bug free.
Optional: Fold out chairs for sitting on.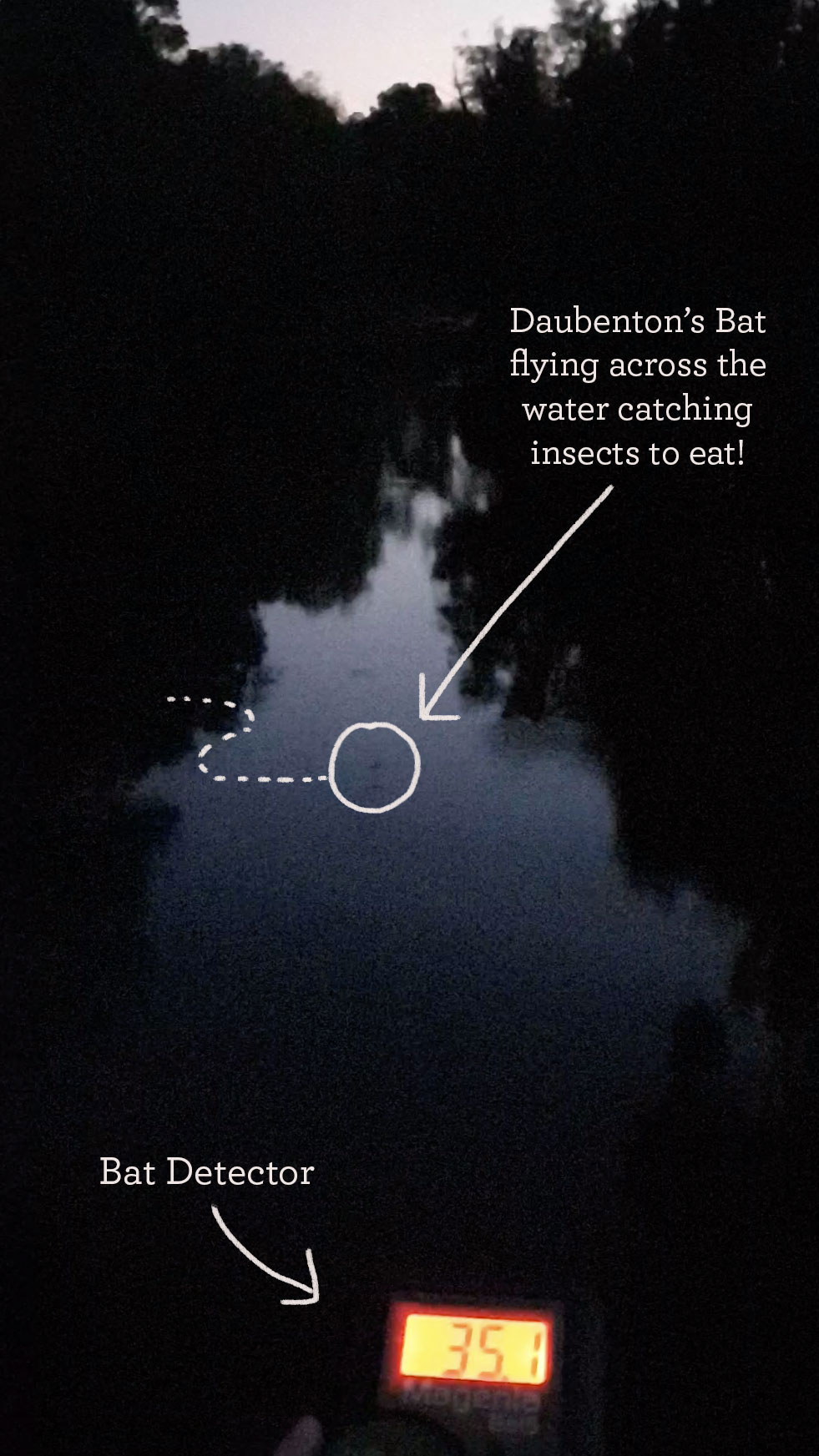 Remember to never shine a flashlight at bats or speak loudly as they don't like bright lights, and loud noises might scare them away.
Next — Get comfy and wait very quietly and patiently around sunset to see the bats flying above your head!
Note: If you find a grounded or injured bat, make sure not to touch or disturb it, and contact your nearest Local Bat Rescuer (opens in a new window).
BONUS: A Bat Detector — Human ears can't hear echolocation as the sounds are too high pitched, but if you have a Bat Detector device, you can tune it to the frequency of your local bat and it converts the sound waves into a sound we can hear.
You don't need a bat detector to go on a bat walk as you can still see the bats, but they are great fun if you're interested in hearing bats too, and organised Bat Walks will often have one you can borrow.
Another fantastic experience I had back in 2019 was a Bat House check, to see if the bat houses are being used, how many bats are using them, and to check the bats are healthy. Only trained, licensed and vaccinated bat carers in the UK can do these checks as the bats are very delicate and are experts at handling bats, so it was fascinating to be able to observe this and help write down our findings. This is a Noctule Bat!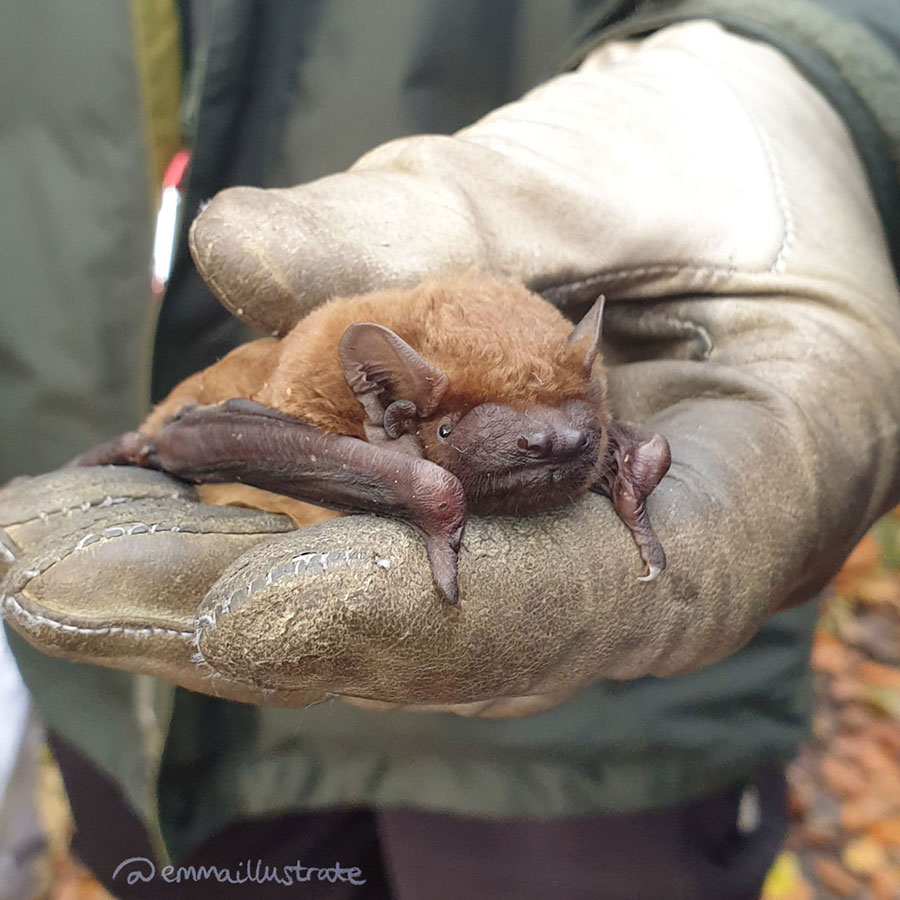 This is another great reason to join a Bat Group or support a Bat Charity, as you'll find out about incredible bat events you can attend, either virtually or in person! A great spot is the Congress Avenue Bridge in Austin, Texas (opens in a new window), where from late March to early fall, North America's largest urban bat population of up to 1.5 million Mexican Free-Tailed Bats comes out every night to the delight of tourists. I would love to see this amazing sight myself one day!
I hope I've inspired you to take another look at bats. Amara and the Bats (opens in a new window) is packed full of useful tips on making your garden or wild space bat-friendly, a guide to Bat Houses: artificial roosts for bats to live in, and tons more bat facts. Readers of all ages can use the tools in this book to help bat conservation and save the bats!
More about bats
More about Emma Reynolds
About the Author
Join children's literacy consultant Rachael Walker and many of the authors, parents, and educators she's met and worked with to talk about how books have changed their lives, how to bring books to life for young readers, and how to enrich kids' lives with good books. 
Publication Date
July 20, 2021