It seems hard at this point to not feel cliché talking about this time of great uncertainty we live in and the very challenging array of emotions we all are dealing with. I go from fearful and fragile to restless, helpless, then hopeful several times a day.
What's helped me is turning to the things I've always relied on — curiosity, creativity, and making connections. Tuning in to my strengths and finding that they are still there — and in working order — pushes me to action, which then does actually help me feel better.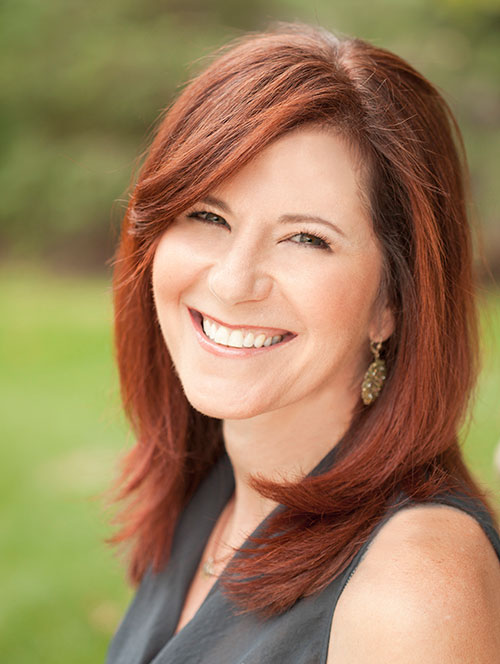 I try to model this for kids I know, but I know they need all kinds of tools for staying calm and centered right now. Elly Swartz (opens in a new window), the author of acclaimed contemporary middle grade novels that spark discussion about mental health awareness, has come to Book Life to share her thoughts, ideas, and resources for empowering kids through books.
Elly grew up in Yardley, Pennsylvania, studied psychology at Boston University, and received a law degree from Georgetown University Law Center. Her debut novel, Finding Perfect (opens in a new window), was named one of the best children's books on mental health by the Child Mind Institute, and won a Nerdy Book Award. Smart Cookie (opens in a new window) was an ILA-CBC Children's Choice and a Triple Crown Award Lamplighter nominee. School Library Journal said that Give and Take (opens in a new window) "may provide comfort and support to readers who have trouble processing their own strong emotions." Elly's next book, Dear Student (opens in a new window), will be published in spring 2022.
Empowering kids through books: navigating uncertainty in our remote world
"Thank you for changing my life. Thank you for empowering me when I had little hope. Thank you for showing me the light when I was lost in the dark. Your books inspired me."
These sentiments came in a recent letter I received from a fifth grader. This reader told me that she felt just like Molly in Finding Perfect. She did weird things, like Molly. Was scared, like Molly. Didn't tell anyone, like Molly. And felt alone. Until she met Molly.
My heart melted.
Now my brave, new friend is getting treatment for anxiety and Obsessive Compulsive Disorder (OCD).
A new norm
In a socially distant world where uncertainty has replaced life's rituals and anxiety has taken root, kids need connection more than ever. Remote living and learning can cause kids to feel all the feels. Some of these emotions, they're experiencing for the first time. Some they understand. Some they don't.
Kids need the tools to identify, navigate, and process what they are feeling.
Books are a way in. A way to connect.
In days filled with distanced learning and cancelled activities, separation from friends and loved ones can feel isolating. Books let kids know they're not alone. Even when they feel untethered and disconnected.
A reader recently shared that he felt anxious and scared, lonely and isolated during COVID He also told me that he felt a strong connection to Maggie the main character in Give and Take, who just like him felt anxious and scared. And just like him, had to learn to navigate all of it.
I told this reader he was not alone. I told him that he had a herd of people who cared about him, just like Frankie did in Smart Cookie. Even if those people were far away right now. I told him he mattered.
Books can be a child's friend. Sometimes their only friend.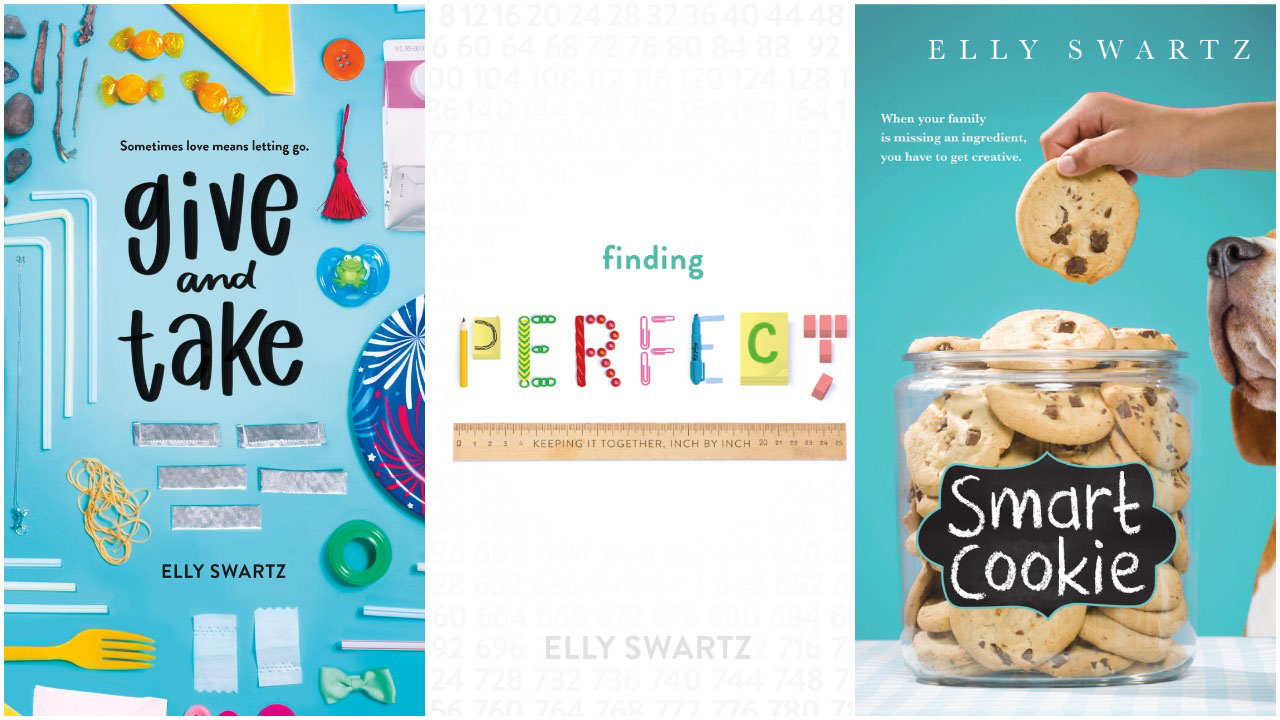 Books start conversations.
In this new world, readers may not have the language or courage to express what they're feeling. They may not understand their new emotions. They may have never before felt a sense of loneliness or anxiety. Or heard their parents stress about finances and schooling.
Books empower kids by giving them the tools and words they need to traverse this unfamiliarity. And let them know what they're feeling is okay. And that they're okay.
Books are a pathway to accepting ourselves.
As important as it is for kids to recognize and understand their feelings, it is equally important for them to know that feeling anxious or depressed or lonely doesn't define them. It's okay to feel all the feels. But those emotions are just one part of who they are.
A reader put it best in a letter she wrote me: "Molly taught me a lesson that I've ignored my whole life…I have to own every little detail I hate about myself…Thank you for teaching me to love imperfection through the eyes of Molly Nathans….Because you and I know there is no such thing as perfect, there is only the flawed beauty of life."
Kids need to see and accept themselves for who they are. No one is just one thing. We're never simply the shiny penny version of ourselves nor are we defined solely by our worries and insecurities.
In Finding Perfect, when Molly accepts all of herself. When she realizes there's no such thing as perfect. When she discovers that she's more than just her OCD, this is what she writes (p. 287):
Beyond the darkness
There is light
Beyond the fear
There is hope
Beyond perfection
There is me
Imperfect and beautiful
Me
In this time of remote learning and living, books can anchor and empower us as we look past the fear and uncertainty and embrace all that is beautifully imperfect.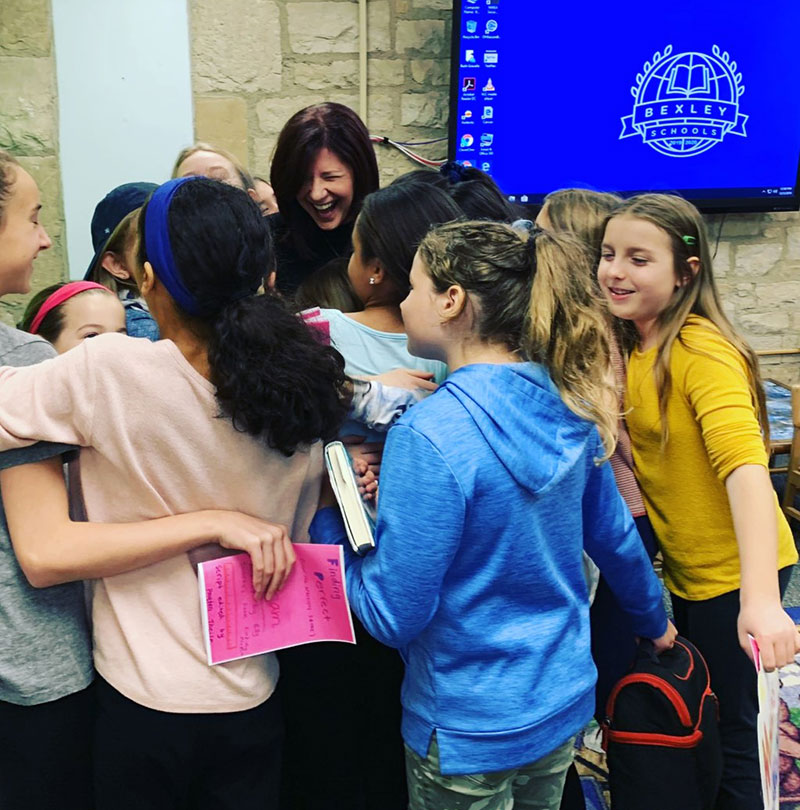 Social Emotional Learning (SEL) activities
Do the Unfolding Identity Project (opens in a new window) with teachers, students, friends as a way of seeing and accepting our layers and ourselves.
Try journaling (opens in a new window).
Become an empathy ambassador. Join the empathy Flipgrid (opens in a new window) to share what's working in your community and learn what's working in others.
And create your own a school Flipgrid on empathy. Ask students to answer this question: What are you doing to promote kindness?
Create a community empathy board. Have kids write their acts of kindness on notecards and tack them to a community board. Each grade or class can have their unique color notecards. Together you can create a rainbow of kindness and empathy.
Get involved in something bigger. In 2006, then Senator Barack Obama said in Northwestern Commencement Speech, "…[I]t's only when you hitch your wagon to something larger than yourself that you will realize your true potential — and become full-grown."
This is a call to action. A call to think beyond the walls of your library and your school. To teach your students to reach beyond their home/street/neighborhood. How can they help? How can we teach them?
Read aloud. Join the #ClassroomBookADay movement, started by Jillian Heise, library media teacher, advocate for student choice, and Chair of the WSRA Children's Literature Committee.
Social Emotional Learning (SEL) books and resources
More about Elly Swartz
About the Author
Join children's literacy consultant Rachael Walker and many of the authors, parents, and educators she's met and worked with to talk about how books have changed their lives, how to bring books to life for young readers, and how to enrich kids' lives with good books. 
Publication Date
November 6, 2020