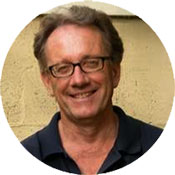 For many sports-loving kids, summer means heading to the field, court, pitch or pool. But a passion for playing a sport can also get kids reading.
Author Fred Bowen (opens in a new window) shares how his own love of sports relates to reading and what parents can do to help kids connect their own sports experiences to all kinds of reading.
Because I write kids sports books and a kids sports column (opens in a new window) for The Washington Post, parents often come up to me and talk about the sports their children are playing. But because I believe reading is as important, and probably more important, for most kids, I will sometimes ask "What is your child reading?"
More times than not, the parent responds, "My son/daughter prefers playing sports to reading about them."
"Why can't they do both?" I ask.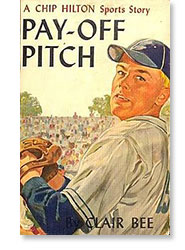 I have always thought that sports and reading went together. Maybe that's because I spent much of my happy childhood in Marblehead, Massachusetts reading the sports section of The Boston Globe and my well-riffled collection of Chip Hilton sports books (opens in a new window). In fact, my fourth-grade teacher, a nun named Sister William, would let me read Chip Hilton books in class so I would be quiet and stay out of trouble.
And I still think that sports and reading (opens in a new window) should go together. Any kid who likes sports should be reading the local newspaper for accounts of the games and analysis of the latest issues in the world of sports.
In the Washington area, I hope kids are reading my column. I write about the usual sports fare such as the Super Bowl and the dismal condition of the Nationals' bullpen.
But I also write about more controversial questions such as whether kids should get trophies no matter how well they perform or whether kids should play tackle football and why don't women coach men when so many men coach women. Columns like these can be great for starters for family conversations or even a little healthy debate.
Washington area parents should also encourage their kids to go beyond the KidsPost page and read such terrific sports columnists as the Post's Tom Boswell (opens in a new window) and Sally Jenkins (opens in a new window).
When my kids were younger (they are now 33 and 28), I always found it helpful to subscribe to magazines, such as Time, just to have them laying around the house. It was surprising how often they would pick the magazines and read an article or two. So parents of kids who love sports should subscribe to Sports Illustrated or ESPN The Magazine. The kids will pick them up.
As for sports books, I have written more than twenty chapter books that combine sports fiction, sports history and always have a chapter of sports history in the back. They are perfect for any kid ages 8-12 who like sports.

But it's not just my books. We are living in a golden age for kids sports fiction with writers such as Mike Lupica, Tim Green and John Feinstein writing for tweens and the young adult crowd. And there's plenty of good nonfiction to go around too with titles like Undefeated: Jim Thorpe and the Carlisle Indian Football Team (opens in a new window) by Steve Sheinkin. There really is no excuse for a kid who likes sports not to be able to find a book he or she enjoys.
For those kids who are not obsessed with sports — just sports curious — a sports title might get them interested in reading or in trying a new sport. Or both. There are many titles to introduce sports to kids from My Baseball Book (opens in a new window) by Gail Gibbons to Soccer for Fun! (opens in a new window) by Kenn Goin.
Finally, all this reading about sports does not end when a kid grows up. Let your young sports lover know there are books to look forward to by letting your child see you read about sports. There are plenty of adult books that are about all kinds of sports. Just off the top of my head I can think of such recent popular titles as:
Friday Night Lights by H.G. Bissinger (high school football)
Moneyball by Michael Lewis (baseball)
Into Thin Air by Jon Krakauer (mountain climbing)
Seabiscuit by Laura Hillenbrand (horse racing)
The Boys in the Boat by Daniel James Brown (rowing)
My point is that sports are much more than the play-by-play and the final scores. It is a rich, complex culture that should get any sports-loving kid reading and maybe turn that kid into a reader for life.
About the Author
Join children's literacy consultant Rachael Walker and many of the authors, parents, and educators she's met and worked with to talk about how books have changed their lives, how to bring books to life for young readers, and how to enrich kids' lives with good books. 
Publication Date
August 1, 2017