Explore rivers!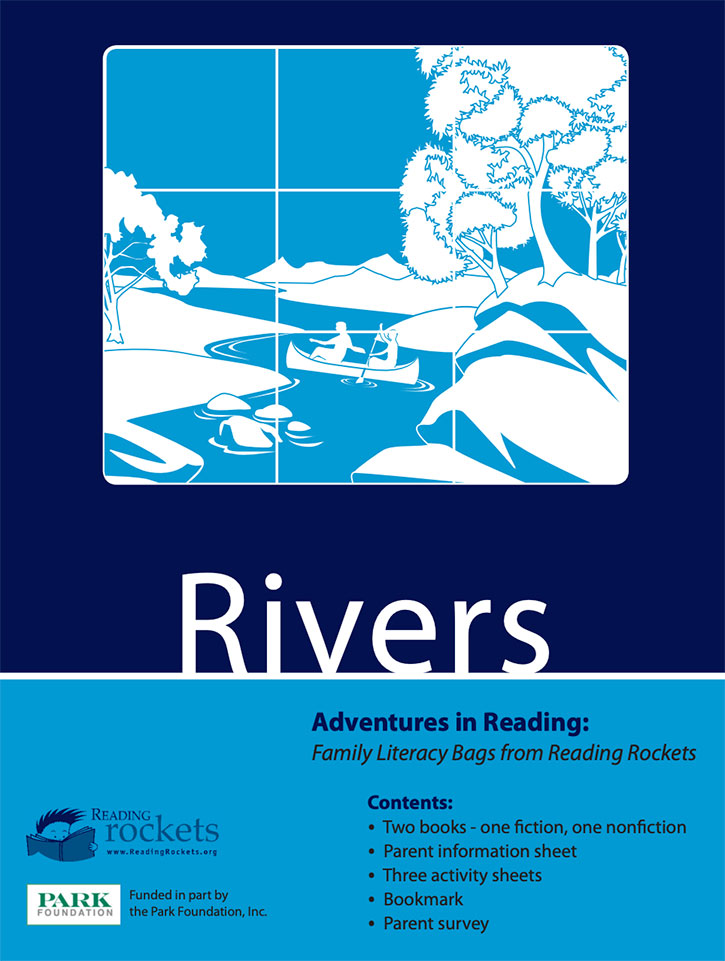 The featured books are Paddle-to-the-Sea by Holling Clancy Holling and The Big Rivers: the Missouri, the Mississippi, and the Ohio by Bruce Hiscock, Paddle-to-the-Sea, which received a Caldecott Honor in 1942, tells the exciting story of the water journey of a wooden carving created and named Paddle-to-the-Sea by a young Indian boy. The wooden figure has many adventures and makes many friends who help him eventually live up to his name. The Big Rivers: the Missouri, the Mississippi, and the Ohio explores three big U.S. rivers, with a particular focus on the major flooding of these rivers in 1993. The book also covers drainage basins, erosion issues, and the water cycle.
Get the books
The featured books were chosen for their quality and availability in most school and public libraries. For other book suggestions, check out the bookmark in the PDF.
What's in the reading adventure pack?
Parent information sheet with an introductory note that teachers can personalize, instructions about how to use the packet, and tips for sharing fiction and nonfiction books with children
Two books: one fiction and one nonfiction, selected by Reading Rockets for high quality and wide availability in school libraries
Creativity Activity: a hands-on craft project
Imagination Activity: encourages imaginative play, writing, or drawing
Get Real Activity: focuses on real-world experiences for parent and child
Bookmark: lists the featured titles and alternative titles
Parent survey
While designed as a school-to-home project, reading adventure packs are also great for summer programs, after-school programs, and home-schoolers.
Reprints
You are welcome to print copies or republish materials for non-commercial use as long as credit is given to Reading Rockets and the author(s). For commercial use, please contact
[email protected]
.