Explore folktales!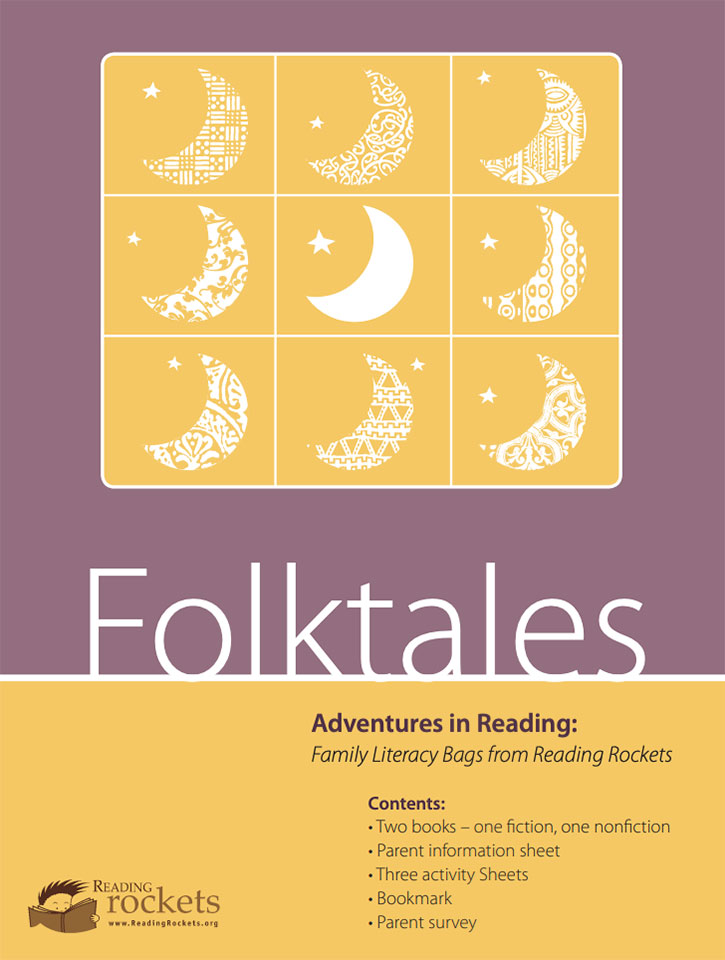 The Folktales Adventure Pack pairs a folktale that explains a something about nature with a nonfiction book. The featured books are Anansi the Spider: A Tale from the Ashanti, by Gerald McDermott, and The Moon Book, by Gail Gibbons. The Anansi story tells how the spider's sons rescue him from danger; their reward ends up becoming the moon. The Moon Book describes the moon's movement, phases, exploration, and beliefs about it.
Download and print the PDF in English
Get the books
The featured books were chosen for their quality and availability in most school and public libraries. For other book suggestions, check out the bookmark in the PDF.
Fiction
,
Fairytales, Folk Tales, and Tall Tales
,
Myths and Legends
What's in the reading adventure pack?
Parent information sheet with an introductory note that teachers can personalize, instructions about how to use the packet, and tips for sharing fiction and nonfiction books with children
Two books: one fiction and one nonfiction, selected by Reading Rockets for high quality and wide availability in school libraries
Creativity Activity: a hands-on craft project
Imagination Activity: encourages imaginative play, writing, or drawing
Get Real Activity: focuses on real-world experiences for parent and child
Bookmark: lists the featured titles and alternative titles
Parent survey
While designed as a school-to-home project, the Reading Rockets reading adventure packs are also great for summer programs, after-school programs, and home-schoolers.
Reprints
You are welcome to print copies or republish materials for non-commercial use as long as credit is given to Reading Rockets and the author(s). For commercial use, please contact
[email protected]
.