We're back from our big family trip to Germany, and it was everything we hoped it would be. One of my favorite aspects of the trip was how carefully Anna kept up with her travel journal. She's a writer at heart, so it feels very natural to her to capture her experiences on paper. She's been using the same travel journal for years, and it's really fun to look back at her first entries and appreciate how her writing has changed over the years (see below for entries from 2009, 2011 and 2013).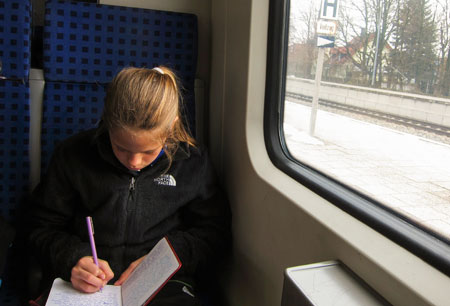 Travel journals are also great for capturing a child's experience in their own words. "More dead guys in boxes,"" was part of Anna's entry about the crypts in the 3rd or 4th cathedral we toured. (I think she may have been getting a bit bored by then.) And sadly, her story about my needing a cup of coffee from 2009 is true. We were late, the lady did yell at us.
Amazon has lots of travel journals for kids (opens in a new window), and people make their own (some good suggestions here (opens in a new window)). The ones my girls use are little more than bound books of lined paper. We often tape in bits of maps, subway tokens, favorite pictures and other small artifacts that remind us of the trip.
How do you document your family times? With summer coming up, now's a great time to think about how you'll record your summer fun. Please share your ideas in the comments below!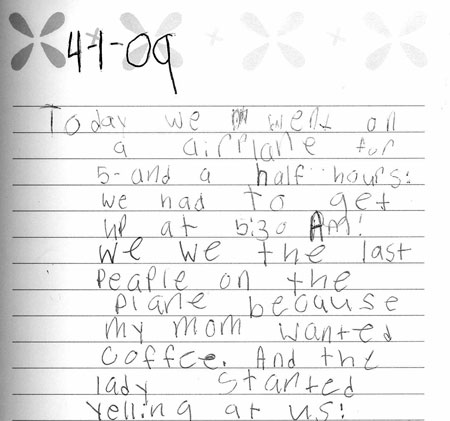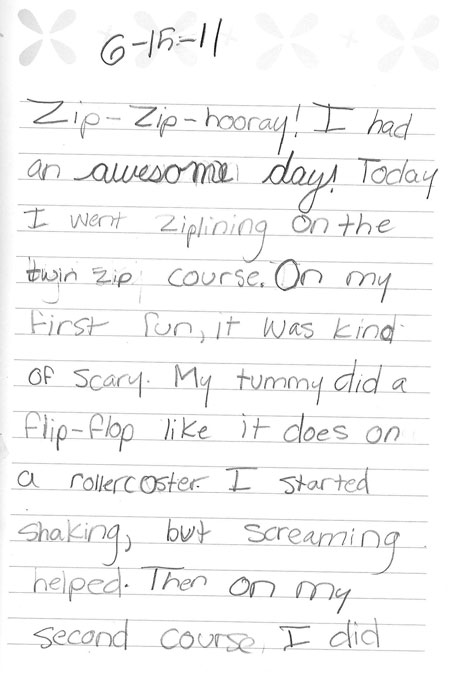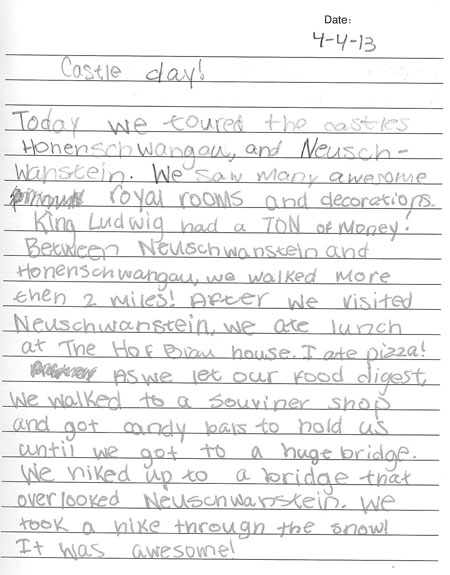 About the Author
Along with her background as a professor, researcher, writer, and teacher, Joanne Meier is a mom. Join Joanne as she shares her experiences raising her own young readers, and guides parents and teachers on the best practices in reading.
Publication Date
April 11, 2013