The post of National Ambassador for Young People's Literature (opens in a new window) was created in 2008, and the whole point is to get more kids reading and kids reading more. Every ambassador has a platform! My platform is Reading Without Walls. I want kids to explore the world through books, to read outside of their comfort zones. Specifically, I want them — and you — to do one of three things: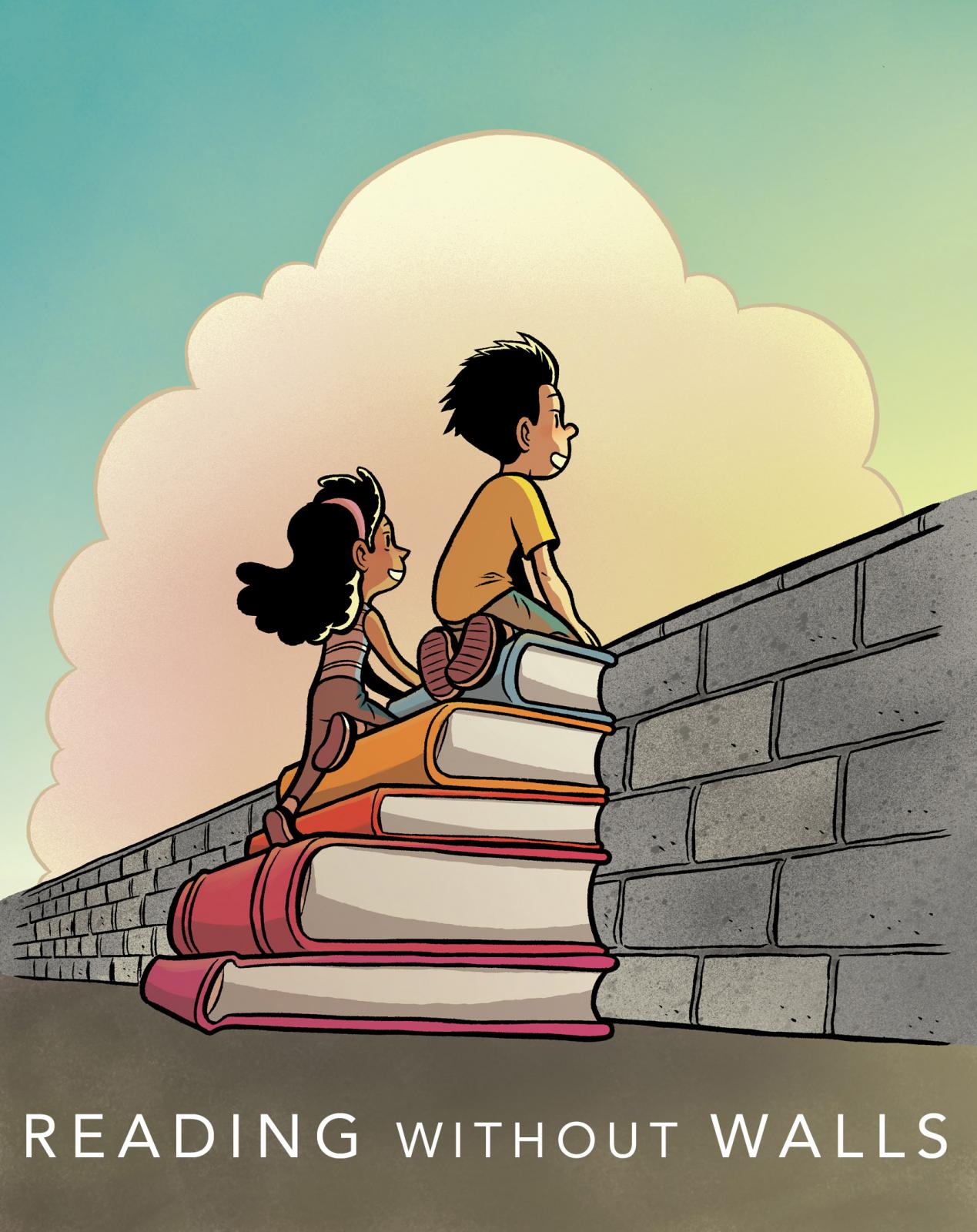 1. Read a book with someone on the cover who doesn't look like you or live like you. Books are a great way to get to know people who are different from us. By reading other people's stories, we can develop insight and compassion.
2. Read a book about a topic that you find intimidating. My pet project in this area is promoting books about science, technology, engineering, and math. Often, people think of stories and science as completely separate, but they're not. Stories are a great way to learn science.
3. Read a book in a format that you've never tried before. If you only read books with words, give a graphic novel a try. If you only read graphic novels, try a prose novel, a novel in verse, or a hybrid (half graphic, half prose) novel.
Join me for my Reading Without Walls video podcast series where I get the chance to share awesome interviews with children's book authors and other interesting people that I meet during my travels as ambassador. In my first podcast, I'm sitting down with the former National Ambassador for Young People's Literature, Kate DiCamillo. Listen in!
Chatting with Kate DiCamillo
About the Author
Gene Luen Yang began drawing comic books in the fifth grade. In 2006, his graphic novel, American Born Chinese — a memoir about growing up as an Asian American — became the first graphic novel to win the American Library Association's Printz Award. He is the author of the Secret Coders series and has written for the hit comics Avatar: The Last Airbender and Superman. In 2016, Yang was named the 5th National Ambassador for Young People's Literature and selected as a MacArthur Fellow (opens in a new window). 
Publication Date
March 4, 2016