Nothing creates readers like a good book. And in my experience good books are often recommended to children by a trusted teacher or librarian.
But educators are busy people. A lot of teachers and school librarians I know have a hard time keeping up with what's new and what's good in books for children. Then there's the entire matter of getting one's hands on the books. Libraries certainly have a role, but there are limitations to physical resources.
I just learned of a new digital service — free to elementary school teachers and librarians — that may help them identify a range of high quality children's books and a way to push them out to children and maybe even into homes for broader access.
Admittedly, I have misgivings about most eBooks for children. Frankly, most of them aren't all that great and far too many have a game quality to them (touch the screen and see a color change or something move). That, to me, diminishes the power of the book and its illustrations.
But it could just be that fresh minds are making more and better books available to a wider audience. The selection of books currently available on a new eBook service for children up to age 12 is varied and for the most part, quite good. It's called Epic!
Take a look and if you're an elementary teacher or librarian (opens in a new window), this just may be an "epic" opportunity.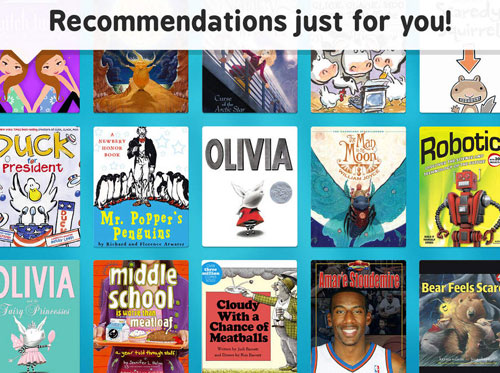 About the Author
Reading Rockets' children's literature expert, Maria Salvadore, brings you into her world as she explores the best ways to use kids' books both inside — and outside — of the classroom.
Publication Date
September 22, 2014