Blogs About Reading
Aiming for Access
Decoding Dyslexia Utah Spells Out 15 Things Never to Say to Parent of a Child with Dyslexia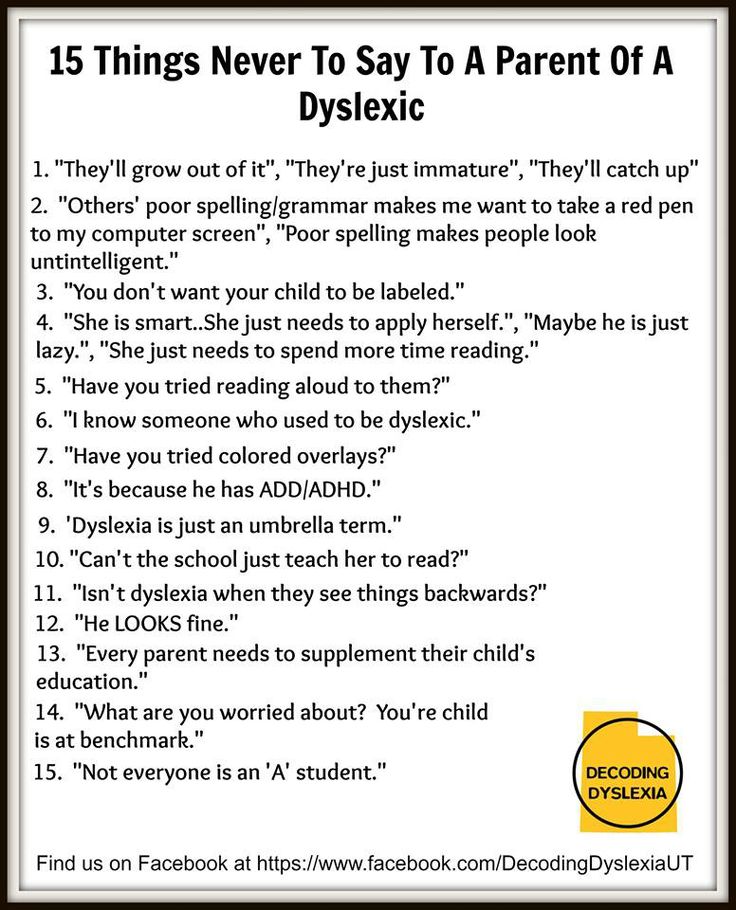 As school opens and teacher-parent conversations begin again, members of Decoding Dyslexia Utah offer advice on what they hope not to hear from educators or others.
DD Utah is part of a national grassroots organization that is working to stem what members describe as "limited access to educational interventions for dyslexia and other language-based learning disabilities within our public schools."
The Work They Do
"We aim to raise dyslexia awareness, empower families to support their children and inform policy-makers on best practices to identify, remediate and support students with dyslexia in Utah public schools, the group says on its website.
Specifically, the work by Decoding Dyslexia parent groups nationwide involves:
Universal definition and understanding of "Dyslexia" in the state education code
Mandatory teacher training on dyslexia, it's warning signs and appropriate intervention strategies
Mandatory early screening tests for dyslexia
Mandatory dyslexia remediation programs, which can be accessed by both general and special education populations
Access to appropriate "assistive technologies" in the public school setting for students with dyslexia